Allows communication from concrete5 to Centry Portal.
2.12
2017-10-29 10:32 UTC
---
README
Introduction
Centry allows you to connect concrete5 websites with a centralized portal. The clear overview and the ability to run various tasks via the portal are ideal for any developer or agency who works with concrete5 professionally.
Installation
To install this package on a Composer based concrete5 site, run:
$ composer require a3020/centry
$ ./vendor/bin/concrete5 c5:package-install centry
To install this package on a standard concrete5 installation, please install the (free) add-on via the marketplace.
Screenshot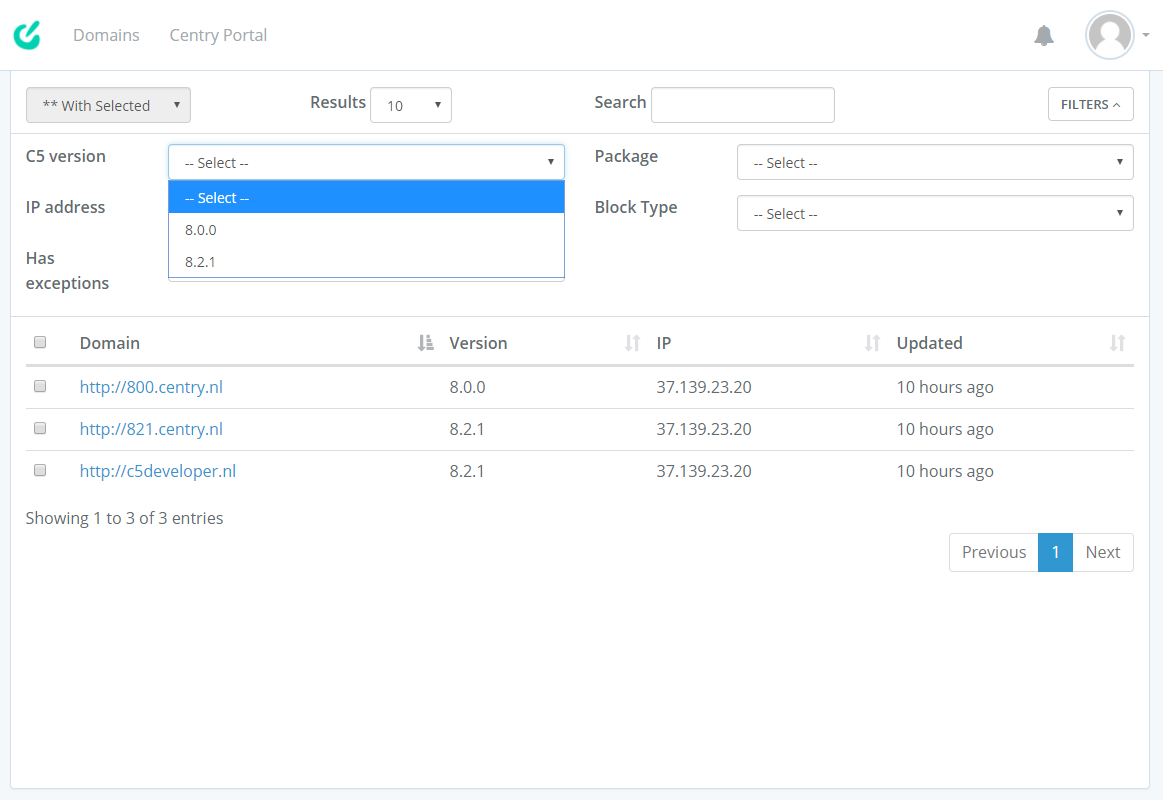 Self-hosted
Centry Portal is also available as a self-hosted version. It also contains more features, for example:
Scheduling Automated Jobs
An aggregated view of Log entries
Connecting unlimited websites
The ability to export websites
With the self-hosted version you get full access to the source code.
Links